'Inclusus'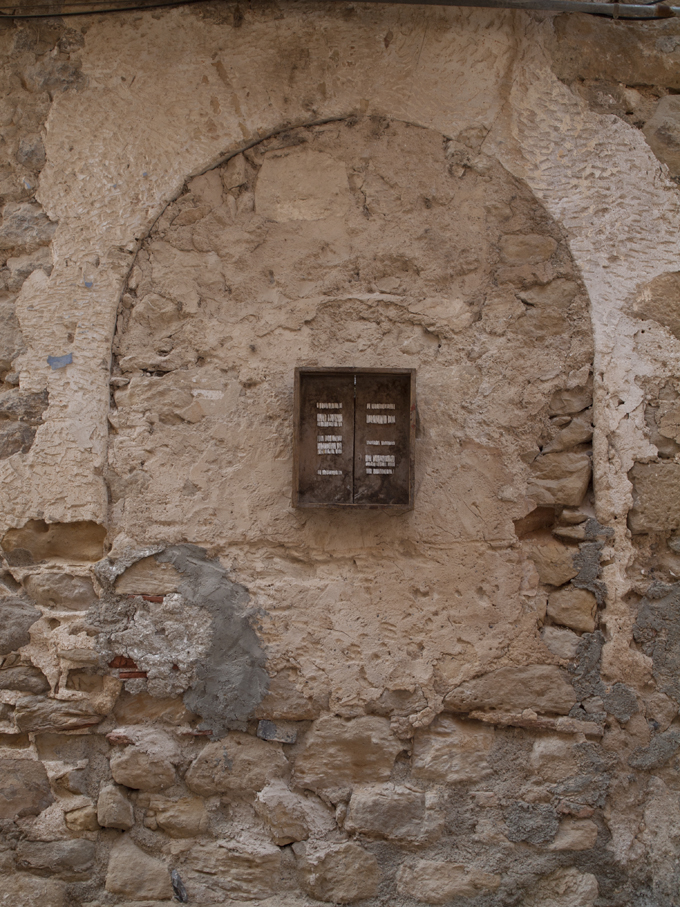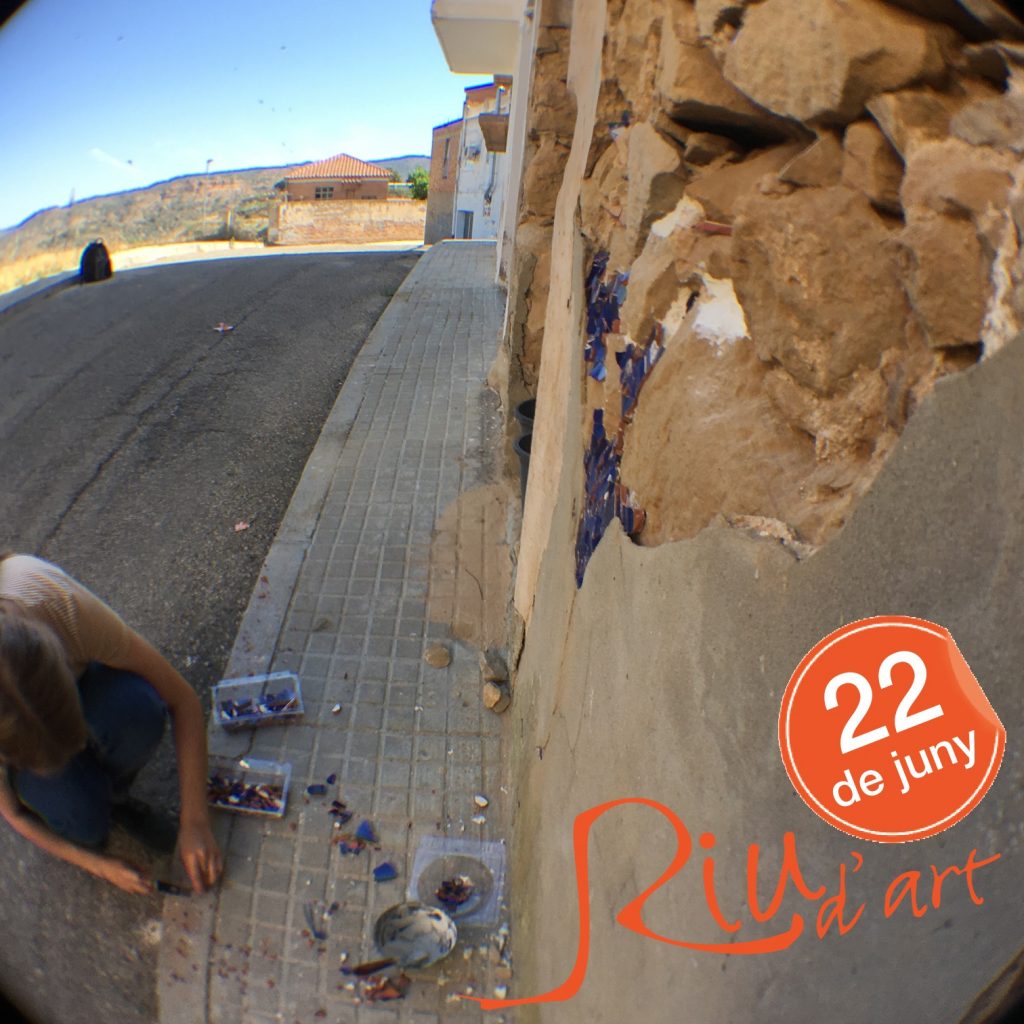 The term Inclusus (Latin – included, incorporated) refers to the installation of mosaic compositions in "cracks" crumbling walls between the streets of Riba-roja d'Ebre.
This piece is a tribute to the subtlety of color and form in the walls of abandoned buildings. The meditative process of putting together pieces of mosaic is an attempt to attract the eye from the rest of the decomposition.
The implementation of the technique of mosaic art is linked to the performance of the urban environment. The artwork is limited to urban space, while changing spray paint or acrylic materials commonly used form of alternative expression of street art.
Presenting Simona Rukuižaitė, born 1994, she graduated from the Academy of Arts in Vilnius 2018 with a degree in monumental arts. She works primarily in painting and experimental techniques of mosaic. 'The method in which I trust my artistic practice – the creation of art as an object of art, that builds not only a sense of visual aesthetics, but also as a source of reflection on philosophical and cultural contexts. The variety of natural materials used joins interdisciplinary visual language: objects and mixed paintings'.