'El ganchillo de la araña hembra'
The female tiger spider makes its web following the crochet pattern.
She is large and spectacular in nature and now she shows her work on this facade.
The language of women, the crochet symbols and the unique signature used to stabilize the web, this is a labour of love.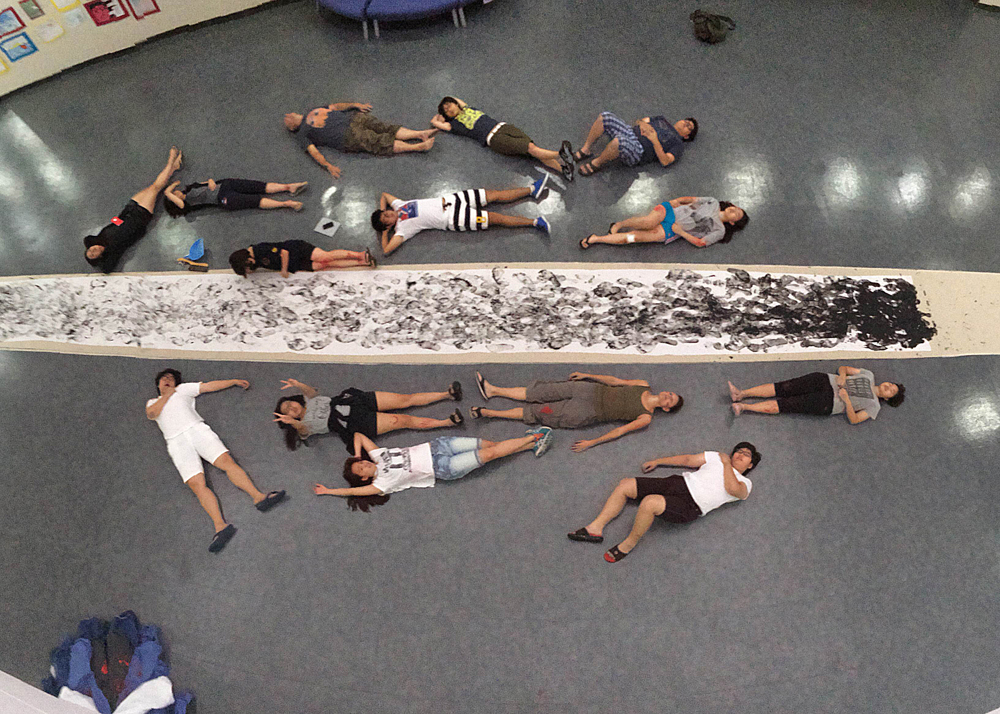 Sarah Misselbrook, born in the UK 1977, graduated in Fine Arts at the Nottingham Trent University, where she began her multimedia practice addressing issues related to the body as canvas and consumer in response to the expectations of society. Misselbrook completed her Masters which included a sculptural installation and series of recorded performances communicating educational, religious and submissive acts in a "quest" for perfection.