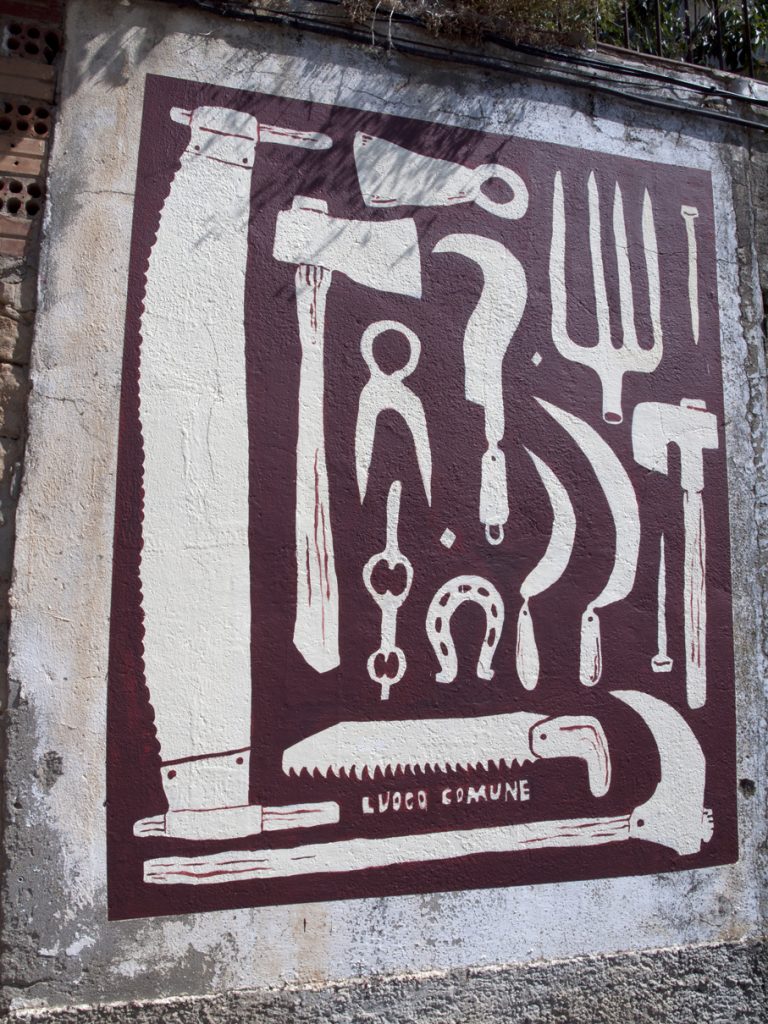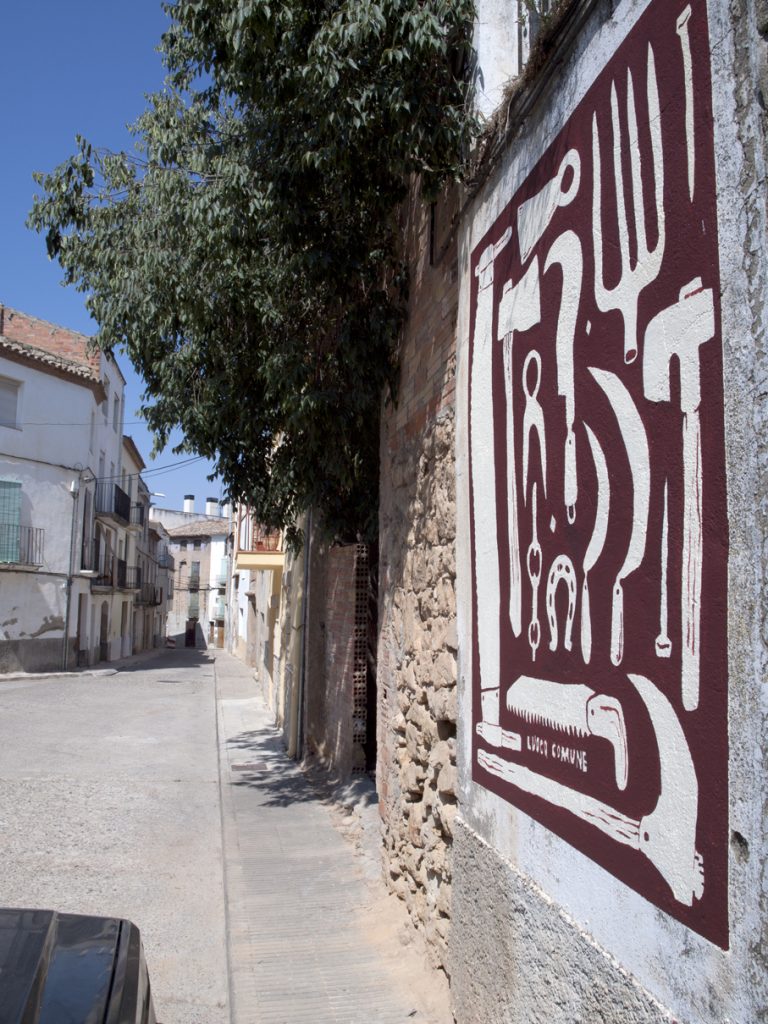 Roots
My work of art for the art residency in Riba-roja d'Ebre "roots" investigates, through a graphical approach similar to the old atlas, the relationship between the rural aspect of the area and its strong connection with the history of Catalonia, especially after recent political. events of the last two years.
My work is generally based on research, local wildlife, traditions and local aspects that mark different places and the reading through a graphic language to the next·Illustration, filtered by my interpretation.
All the information and links you can find in my paintings are based on the experience that I lived during the week in Ribarroja, what I saw and I collected·and by the local people I met who live here every day.
We present Luogo Comune, an Italian multidisciplinary artist based in Bologna. He studied History of Art in Milan and a master's in Graphic Design and·Illustration ISIA in Urbino. From 2017, he has begun to work independently. His works cover interior and exterior spaces, using a variety of media. As an urban artist, he has painted murals in various Italian cities and countries like Poland, Austria, England, Spain and Morocco. In fact, traveling and exploring new places is an important key to the evolution of his work.