About the project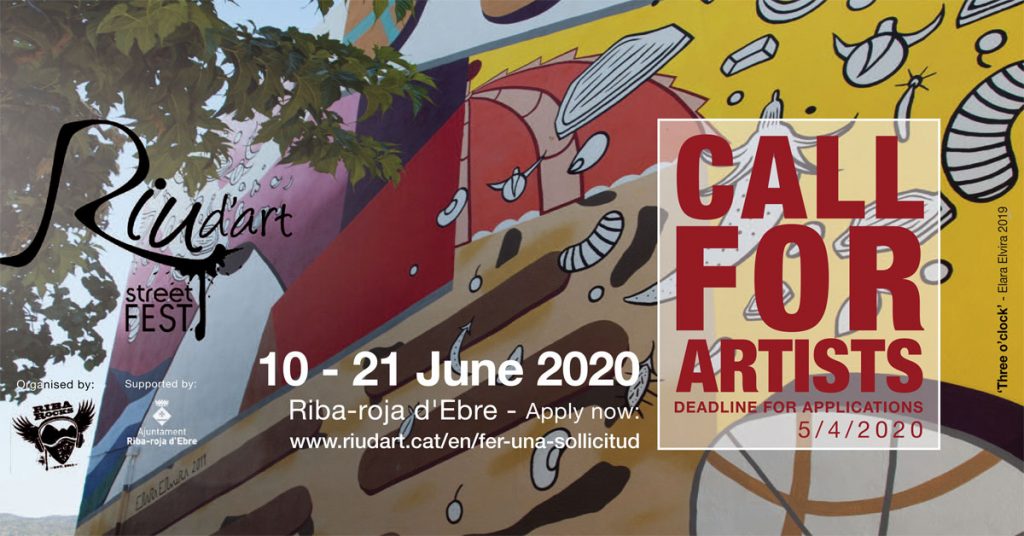 Every year, two weeks of June, Riba-roja d'Ebre becomes 'experimental factory' d'art, culture, actions, workshops and activities, in the form of'Riu d'art Street Fest.
Local and international artists make their interventions in specific places; facades, public and private buildings and degraded areas for synergy between the structures of the town, local people and artists.
Organized by the Cultural Association of Shore Rocks, is a project that aims to support, promote and connect local and international creative, also complement the cultural and social life of Riba-roja.
Shore Rocks has organized four editions of art from River 2016 and now we more 30 art. Throughout the year we organize guided tours for tourists and continue to promote globally.